Competition Location
We are pleased to announce a brand new venue for ballroom competitions here in Vancouver. Beth Isreael's brand new ballroom built in 2014 features elegant styling and a fully sprung hard wood floor with plenty of underground parking. Located in the west part of Vancouver, it is close to major public transit routes and is about a 15 minute drive from downtown or the Vancouver International Airport.
*Please respect the strict food restrictions in this building*
Water and fruit is ok. Look for kosher symbols on many food products. Don't bring any cooked food from home.
**There is plenty of free underground parking at the venue!**
Please feel free to park in any spot that does not have a 24hrs reserved sign.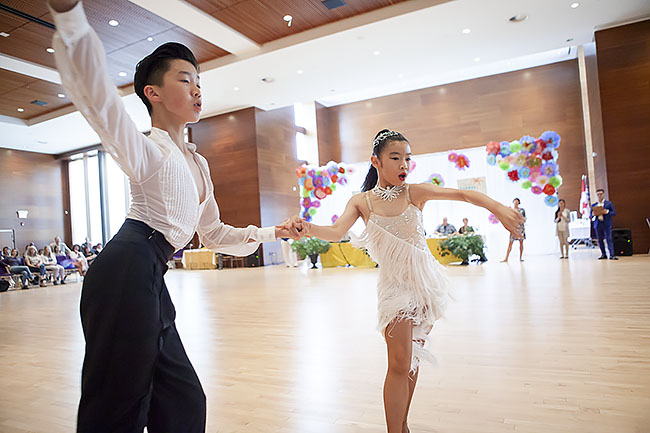 Beth Israel
989 W 28th Ave
Vancouver, BC
V5Z 0E8